Social events are a work in progress, but we plan  …
… a welcome cocktail by the beach to get in the mood, after the first day of the conference. It will happen at the Barcelona Biomedical Research Park (PRBB). This event is sponsored by: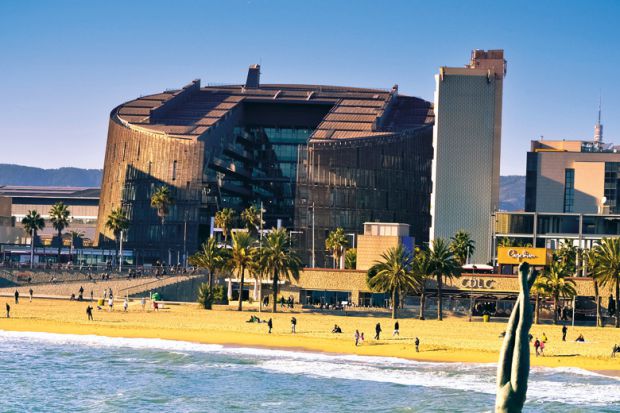 … and then a guided tour through Barcelona city center and the well-deserved Gala Dinner at Palau Requesens, a Gothic palace built on top of the ancient Roman walls of Barcino. Right at the heart of the old city and, you might say, at the heart of Catalan culture, it hosts the Reial Acadèmia de Bones Lletres.